Clicking on any links herein may earn us a small commission to help support the website. The price to you is the same. Please read "Disclosures & Disclaimers" page.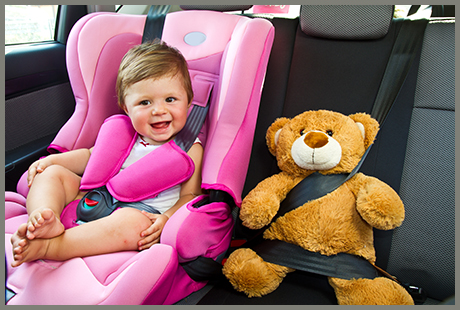 Stress is a normal part of being alive. Some types of pressure can help you be productive, ultimately make you happier, or even keep you safe.
For example, any type of change causes stress. But who wants everything to be the same forever?
Some Causes Of Potentially Productive Stress
Consider these situations, for example:
It may cause some stress to pack and get up early to catch a plane for your dream vacation, but it's usually worth it!
Being pregnant, having a baby and then raising that child presents endless opportunities for everyday stressors, but for most people children are ultimately the biggest reward in life.
Buying a new house? Stress! Building one? Stress to the max! But how exciting!
Getting married? A new job? Stress stress stress and usually some high anxiety at critical moments, but (usually) worth the rewards.
The death of a loved one may be cause the greatest anxiety of all, but this is eventually inevitable.
Studying for final exams? Wow. But you can see the end-point and the goal.
However, going through even these everyday type situations can be a rather difficult. Why not manage stress effectively to keep yourself more calm and ultimately more healthy?
11 Stress Relief Tips To Go From Tense To Calm
How you react to potential stressors depends a lot on your frame of mind. So flip that switch from tense to calm. Keep these stress relief tips in mind to overcome any stressful situations that you may be going through in your life:
1. Make it a point to eat, work and walk at a relaxed pace. Too much hurry in your daily life only induces stress. Hurry when you need to, but be mindful and hurry with intention. Then intentionally slow down.

2. Trying to do enjoyable activities whenever possible is one of the many stress relief tips that will help you forget about your problems. By focusing your mind on things other than your problems, you can keep your stress at bay.
3. Don't work immediately after your meal. Take a short break for relaxation.
4. Simple things in life like the weather, birds and scenery often pass unnoticed. So, make it a point to go outside at least once a day to observe these things, and you will find that your stress will be much reduced.
5. When stressed out, you may notice tension in your neck, diaphragm or shoulders. In such situations, breathe deeply to release tension from these areas.
6. Often times, you may find your mind racing when you worry about things. Worry can cascade into anxiety. This is when you have to take a few deep breaths for a minute or so, while focusing on something that is around you, like the scenery, birds or anything that will keep your mind off your worries. Remember – worry never solved one little thing.
7. Don't work continuously for long hours. Take breaks during your work to relax. Even a 60 second break to let your mind slow down during a few deep breaths can refresh.

8. Make it a point to wear comfortable and loose clothing whenever possible. You can also reduce stress by removing shoes.
9. Never hold your feelings to yourself for long periods of time. Find a safe place or a trusting person to let out your feelings. If necessary, you can also join a group or online community.
10. Breathing is one of the most effective stress relief tips. To reduce stress, you have to breathe deeply by inhaling through your nose, pulling all the air into the depths of your lungs. Hold this position for a count of six and then exhale through the mouth for a further count of six. This has to be repeated for a few minutes, but take care that you do not hyperventilate. Once you feel light-headed or dizzy, resume normal breathing.
11. Take time from your hectic schedule for "me time." Do something relaxing and fun. It can be anything like dancing, listening to music, hiking, praying, taking photographs, walking on the beach or swimming. List down the activities that you enjoy doing and do at least three of them everyday. It is not necessary to take long vacations to find stress relief. It is these small activities that are the real stress busters!
So if you feel that you are really in stress and you need stress relief, follow some of these stress relief tips. You will surely find that these stress relief tips will make you a happier person.