Clicking on any links herein may earn us a small commission to help support the website. The price to you is the same. Please read "Disclosures & Disclaimers" page.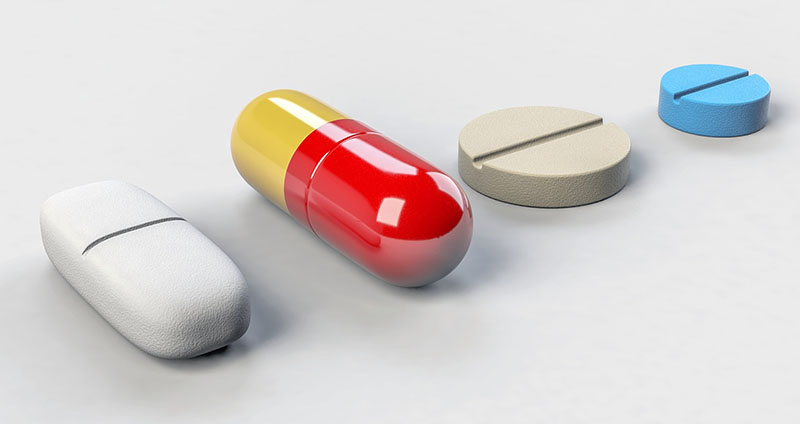 Most people live with some form of stress or another on a daily basis. In many cases, mild stress is considered quite normal and even beneficial.
When stress is sudden, acute or completely overwhelming, a person's ability to cope is generally compromised. They may develop severe anxiety or depression. This is when many doctors prescribe depression and stress medications, such as sedatives or antidepressants.
Stress Medications – Not For Long Term Use
Although stress medications are quite often prescribed in extreme situations, such as following a death or a violent crime, they are not typically advised for long-term use.
Doctors almost always prescribe pharmaceutical depression and stress medications for chronic depression – they have no other choice – but the side effects are so bad that most who suffer depression or chronic anxiety refuse to take them after awhile.
Many natural herbs, vitamins, minerals and hormones can help lift spirits and mood without numbing the entire mind. Depression sufferers report varying success with different pre-formulated products as well as individual items. Amazon customers report these have excellent results but you may have to experiment to find the combination that works best for you.


Identify Symptoms and Signs of Stress and Anxiety
Patients who require stress medications to cope are often advised to seek out other forms of therapy to give them the tools they need to overcome the symptoms and signs of stress and anxiety.
Finding Viable Coping Mechanism For Stress Management
Dealing with acute stress with the use of stress medications can help give a person time to regroup and come up with viable coping mechanisms. In the case of acute stress, which is common following tragedy, therapy is often suggested to help the person cope and learn mechanism for better stress management.
Stress Medications Not For Daily Issues
While stress medications are not abnormal for use in extreme situations, most doctors will not prescribe them for dealing with daily, normal stressors. Stress and anxiety medication can come with serious side effects.
Instead of stress medications, most professionals suggest patients find other options for coping, overcoming and even managing stress.
Some of the most common suggestions for dealing with "routine" stress such as that related to work or family life include:
• Therapy. In some cases, behavioral or psychotherapy is advised to help people work through the issues that plague them. This can be very beneficial for learning techniques to cope and manage.
• Self-help. Many people who deal with stress on a constant basis find that meditation, deep breathing, visualization and even yoga can be incredibly useful for reducing the impacts stress has on them.
• Exercise. This is considered one of the best alternatives to stress medications for daily issues. Exercise releases tension and can improve overall health and outlook.
• Time management, organization. One of the biggest stressors in daily life centers around a lack of time management and organization. Some people find they are better able to cope with incoming stressors when they learn to prioritize and streamline and/or remove the little stress points that bother them.
• Hobbies. When people do something they enjoy, tension tends to be released. Whether this is gardening, horseback riding or watching fish in a tank, keeping up with an enjoyable hobby is a great, all-natural way to combat stress without stress medications.
Self Help Gives You Control
Stress medications are very helpful for helping people deal with unbearable amounts of stress. They are not, however, advised for long-term use or for coping with daily stressors.
People who want to overcome these issues will find they have many options at their disposal that are safer and even more effective than stress medications for daily use.
Searching for these other solutions and then applying them to reduce your stress and anxiety is the kind of self help that gives you control over your feeling of self-worth.
Implementing self help is empowering, which reduces stress in and of itself.