Clicking on any links herein may earn us a small commission to help support the website. The price to you is the same. Please read "Disclosures & Disclaimers" page.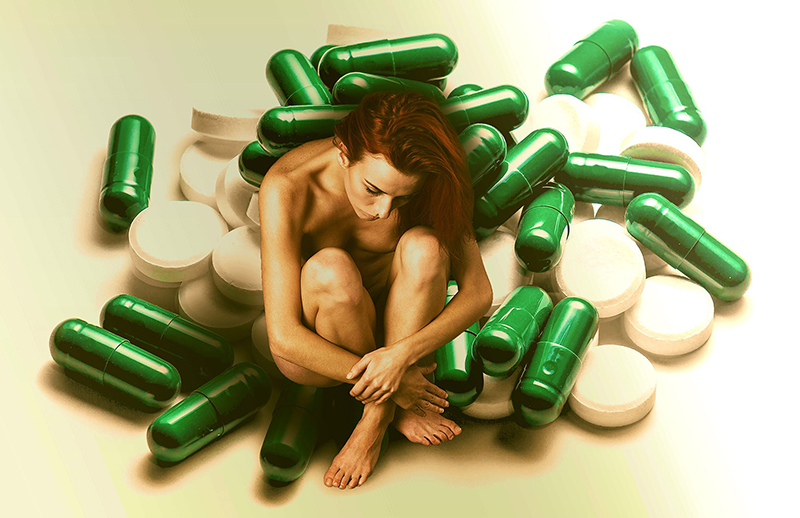 When doctors are faced with patients with anxiety disorders, they have a list of anti anxiety medications at their disposal to help them out.
While the list of anti anxiety medications is rather extensive, most experts generally believe that they should not be the only form of therapy offered. Pharmaceutical drugs can offer fast relief. However, real anxiety must also be supported through psychological, emotional and other supportive therapies.
Treat Acute Anxiety Symptoms
Doctors commonly prescribe several main classifications of anti anxiety medications to help people treat acute stress and anxiety symptoms.
These include:
• Selective Serotonin Reuptake Inhibitors, or SSRIs. This type of medication affects a chemical in the brain that is thought to be associated with anxiety. Medications such as Prozac, Zoloft, Lexapro and Sertraline fall into this class.
• Tricyclic Antidepressants, or TCAs. On the list of anti anxiety medications, these too, impact brain chemicals. Some of the most common here include Adapin, Pamelor, Doxepin and Elavil.
• Monoamine Oxidase Inhibitors, or MAOIs. These also impact brain chemistry. Some of the common medications found in this class include Marplan, Parnate and Nardil.
Experts generally do not advise long-term use of most of the drugs on the list of anti anxiety medications. Some medications are linked to addictions. Others can cause problems with memory loss and more.
Going Beyond The List Of Anti Anxiety Medications
Many anti anxiety medications can be very helpful in treating major symptoms of anxiety when they appear. However, they are generally not the only form of therapy recommended.
Anti-anxiety medications can cause unpleasant addiction and other long-term effects. That is why doctors often urge patients to seek out psychotherapy and other treatments. Such therapies help them learn to better cope with the symptoms of anxiety disorders.
Above we saw the list of anti anxiety medications that can treat symptoms immediately. For longer term relief, patients with anxiety disorders often find assistance by looking into:
• Group or individual therapy. Psychologists and therapists are very adept at teaching people coping techniques to help them handle symptoms as they arise. The exact kind of therapy recommended will depend on the disorder in question.
• Relaxation techniques. Things like meditation, deep breathing and visualization can help people who suffer from anxiety talk themselves out of crisis situations. Positive refocusing of one's thoughts can have a very big impact for some people.
• Facing fears. Depending on the type of anxiety disorder present, it is possible that therapy might involve confronting fears. This is not at all uncommon in the case of phobias.
The list of anti anxiety medications gives doctors a place to start in helping patients with anxiety disorders. It is not the only resource available to help patients regain control of their lives.