Clicking on any links herein may earn us a small commission to help support the website. The price to you is the same. Please read "Disclosures & Disclaimers" page.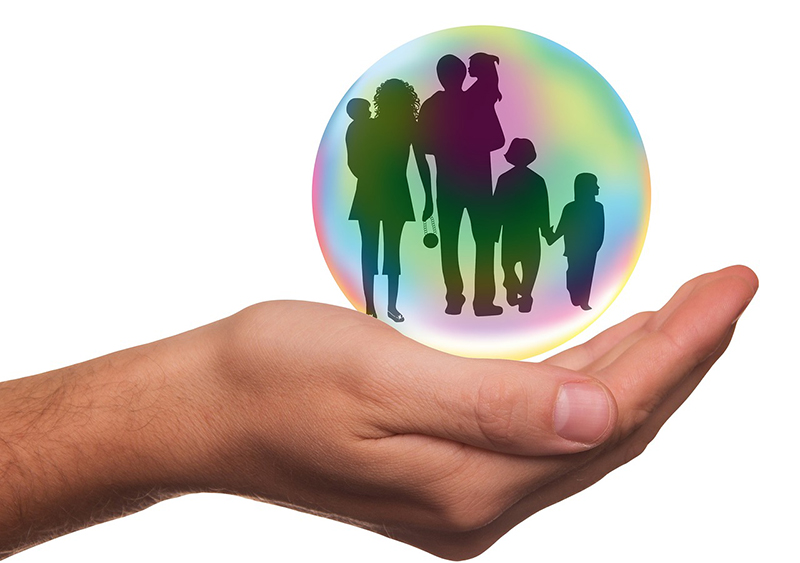 Behavior modification therapy is often used as an "umbrella term" for types of therapy that treat a variety of mental health disorders such as:
Depression
Anxiety
Panic Disorders
Anger Issues
Eating Disorders
PTSD (post-traumatic stress disorder)
ADD and ADHD
OCD (obsessive-compulsive disorder)
Addictions and substance abuse
Phobias (including social phobias)
Self-harm, and
Behavioral problems in children
What Is Behavioral Modification Therapy?
Definition – Also referred to as "behavioral therapy," "BMT" or "behavior modification." This technique most commonly known as behavior modification therapy is based on the principals of "operant conditioning."
Developed by B.F. Skinner in the 1930s, operant conditioning replaces undesirable behaviors with more desirable behaviors through positive or negative reinforcement.
Under the premise that our environment shapes or conditions us, we continue to engage in behaviors that are positively reinforced in some manner. We stop engaging in behaviors that are not.
This is easily observed in very young children. For example, have you ever watched a toddler repeatedly do or say something that initially got a laugh or some kind of positive attention from the adults? Usually it's only funny or cute the first time. The child stops doing it once adults stop laughing, ignore or even chastise the child.
How about the child who gets attention by repeating "Why?" as long as someone will answer? It gets old in a hurry but the child will keep asking "Why" so long as it garners attention.
Purpose – Behavioral modification therapy, however, is not generally used to avoid answering "Why" from a toddler.
Behavioral therapy usually involves reducing or eliminating behaviors and habits that are destructive, unhealthy, or undesirable in both children and adults.
However, BMT can also involve punishment to discourage undesirable behavior. At the same time, acceptable behaviors are taught and reinforced.
Types Of Behavioral Modification Therapy
There are several types of behavioral therapy. The best one to use will depend upon the individual, their problem(s) and the circumstance. Here are five popular types of behavioral therapies:
Cognitive Behavioral Therapy (CBT)
You have probably heard of Cognitive Behavioral Therapy. It's currently an extremely popular and effective technique, combining behavioral therapy with cognitive therapy. (Cognition is "the mental action or process of knowing.")
Centered around how thoughts and beliefs influence actions and moods, CBT is a "problem-focused" and "action-oriented" form of therapy. Cognitive behavioral therapy focuses on a person's current problems and how to solve them.
The long-term goal is to change a person's destructive thinking and behavioral patterns to healthier ones.
Cognitive Behavioral Play Therapy (CBPT)
In 1989, the United Nations proclaimed play as a universal and inalienable right of childhood. Playing is universally important to the natural development and wholeness of children.
Therapists recognize play as children's natural mode of communication. Through self-initiated play, children express themselves more directly and fully.
This is why cognitive behavioral play therapy is commonly used with children. Restricting children to only verbal expression can create a barrier to effective communication and resolution of childhood issues. But by watching children play, therapists are able to gain insight into what a child is uncomfortable expressing or unable to express.
Children may be able to choose their own toys and play freely. They might be asked to draw a picture or use toys to create scenes in a sandbox. Therapists may teach parents how to use play to improve communication with their children.
Systematic Desensitization
Also known as "graduated exposure therapy," Systematic Desensitization Therapy is a type of cognitive behavior therapy. Relying heavily on classical conditioning (think Pavlov), Systematic Desensitization is often used to overcome phobias and other anxiety disorders.
The process involves three steps:
Identify what stimulates the anxiety or phobia
Learning relaxation or coping techniques
Using the learned coping techniques to react to and overcome the underlying fears
People are taught to replace a fear response to a phobia with relaxation responses. A person is first taught relaxation and breathing techniques. Once mastered, the therapist will slowly expose them to their fear in heightened doses while they practice these techniques.
Afraid of spiders? You'll be petting them before it's over!
Aversion Therapy
Pretty much like it sounds, Aversion Therapy involves pairing an unwanted behavior with some type of discomfort. Perhaps a bad taste, smell or mild electric shock. The concept is that once unpleasant thoughts or feelings become associated, the unwanted behaviors or actions will decrease or stop entirely.
Aversion therapy is often effectively used to treat problems such as:
Alcoholism
Addictions and substance abuse
Smoking
Gambling
Violence or anger issues
Bad Habits
Clinics around the U.S. and world have used aversion therapy for many years to treat alcoholism and drug addiction. For example, a therapist may teach you to associate alcohol with an unpleasant memory.
Effectiveness Of Aversion Therapy
The overall effectiveness of aversion therapy depends on a number of factors such as the treatment methods and aversive conditions. Primarily, does the client continue to practice relapse prevention after conclusion of treatment?
Relapse Rates Of Aversion Therapy
Relapse rates of aversion therapy tend to be high.
This therapy is often more successful while the patient is under the direction of a therapist. Once the individual is on his or her own, exposed to the stimulus without the aversion sensation, they often return to the previous behavior patterns unless highly motivated.
Some people use a mild form of aversion behavioral modification therapy to encourage themselves to avoid certain behavior issues. For example, the household or office swear jar, where people agree to put a certain amount of money in a jar every time they use a swear word.
You might know someone who wears an elastic band around their wrist that they can snap to hurt themselves whenever they have an urge to engage in the behavior they want to avoid. For example, this can help a person quit smoking or avoid other bad habits.
Dangers Of Aversion Therapy
Dangers of aversion therapy can include increased anxiety, anger and hostility that interferes with the treatment process. A major point of concern is ethical issues over the use of punishments.
Serious injuries and fatalities have occurred during the course of aversion therapy, as well as depression, anxiety and suicide.
A striking example is aversion therapy to "cure" homosexuality. Only in 1973 was homosexuality declassified as a mental disorder by the American Psychiatric Association. In prior decades, many brutal therapy sessions involved electric shock, sometimes delivered directly to genitals. Using Aversion Therapy to treat homosexuality was finally declared dangerous by the APA in 1994 and today is considered a violation of professional conduct.
While Aversion as a type of behavior modification therapy has shown successful results, here at Stress & Anxiety Adviser, we support the use of positive reinforcement instead.
Dog Obedience Training, Horse And Other Animal Training
If you've gone through training with your dog, horse or other type of pet, you've seen behavioral modification therapy at work.
Dog obedience training based on reward system help owners bond with their pet while gaining obedience. The dog gets a treat when it responds to your command. The popular "Clicker" training uses rewards.
Sometimes aversion therapy is necessary for animals. Electrified fences shock animals to keep them in (or out in the case of wildlife). Dog owners occasionally resort to shock collars to reduce incessant barking.
When it comes to training cats … every cat lover knows the feline is in charge:=)
Use of Behavior Modification Therapy For Several Disorders
Therapists first began using behavior modification therapy (BMT) in the 1920s to help deal with bad or negative behavior. Later used by researchers and professionals specializing and studying behavior therapy, they now widely use BMT as a means of dealing with and correcting negative behavior.
Rewards And Punishment
Therapists combined theories behind behavior modification with cognitive behavior therapy. Cognitive behavior has to do with brain and mind – the thinking part of the process involved in decisions and actions.
Behavior modification therapy is described as the use of either rewards or punishment as a means to correct bad behavior. Teaching subjects new ways to respond to the stimuli in their environment empowers them.
Therapies Useful For Many Mental & Conduct Disorders
Along with cognitive therapy and medication, behavior modification therapy has been used successfully with patients with ADHD, ADD, Eating Disorders, Anxiety Disorders, Anger Issues and Conduct Disorders.
Behavior Modification Techniques For Autism
This type of therapy helps modify agressive behavior. Autism behavior strategies and behavior modification techniques help frustrated children learn to cope and control behaviors such as:
Hitting
Tantrums
Self-injuries
Crying for no apparent reason
Throwing things or swiping items off the table
Flopping to the floor
Refusal to cooperate
Stages, Criteria And Concepts
In order to be effective, behavior modification therapy is based on certain criteria and concepts. The concepts are observing (a) what happens before the negative behavior begins, (b) what the negative behavior consists of and (c) what happens after the negative behavior (consequences).
Stages Required For Successful BMT
In other words, behavior modification therapy needs to have specific stages such as observing, identifying and stopping the negative behavior.
At the same time, correct and positive behavior must by developed, encouraged and maintained.
Positive Versus Negative Reinforcement
Behavior modification therapy consists of two types of reinforcements:
1. Positive reinforcements consisting of praise and rewards, and
2. Negative reinforcement consisting of punishment.
The positive reinforcement consists of replacing the bad behavior with rewards or treats. Negative reinforcement is punishment immediately following the negative behavior.
Controversy surrounds positive versus negative reinforcement. Most therapists feel that negative punishment results in more negative behavior and emotional disorders, making a less effective method of behavior modification.
In order for behavior modification therapy to work, these stages must take place. Observing bad behavior when it begins is crucial.
Identify Stimuli
In many instances, particularly with children, some stimuli bring on the negative behavior. Stimuli can include certain foods, other siblings, friends, tired, etc.
Determing what stimulates the child to behave inappropriate may be the most important step. When these factors are identified and observed, a pattern can be found, making it easier to eliminate the negative behavior and find alternatives.
Teachers Use BMT
BMT is quite effective in helping teachers or healthcare providers deal with children that exhibit behavior issues.
It's beneficial and necessary for all parties involved in the treatment to work together towards the common goal. This includes parents, teachers and sometimes siblings.
Learning More About Behavior Modification
As we have seen, many parents, psychologist and therapists use Behavior Modification Therapy to alter someone's behavior through a system of reward or punishment.
Classical Conditioning
Another part of behavior modification is classical conditioning. Classical conditioning acknowledges the behavioral changes brought about from different stimuli, and the responses and affecting the changes.
This is very important in making an accurate diagnosis and for starting an effective treatment plan.
Behavior Modification With ADHD
Behavior modification is the treatment most often used with children with ADHD, primarily using the reward system.
When a parent observes the child doing some thing that they are supposed to be doing, they reward the child. Each time the same correct behavior takes place, there is a reward given again. With consistency, complete behavior modification has taken place in time.
Behavior Assessment – The ABC Approach
Before the behavior modification can be successful and effective, the behavior needs to be assessed and monitored to determine a specific pattern.
When did the bad behavior take place?
What happened before and after the bad behaviors?
This assessment is referred to as the "ABC" approach. Antecedents, Behaviors and Consequences are observed. Once determined, the parent or therapist can employ behavior modification techniques.
An example of this would be a child that eats a meal and begins to misbehave after he's finished eating. If this begins a regular pattern, the assessment of what he's eating is taken.
Each of the foods the child has eaten is eliminated one by one until they determine which food caused the instant poor behavior. This is another way of behavior modification.
In many instances, especially with ADHD children, bad behavior is brought on by some specific subject or variable. Once the variable is altered or removed, the bad behavior is "modified" or removed.
Solutions And Programs Using Behavior Modification Therapy
We hope you found useful information explaining different techniques and how Behavior Modification Therapy improves lives.
Perhaps you seek release from anxiety, depression or panic related issues. Perhaps you want to quit smoking, drinking alcohol or stop substance abuse. Maybe your child or even your pet needs help behaving appropriately.
Some form of Behavior Modification Therapy might help the individual gain power and control over their own thoughts, feelings and behaviors.
You might get started with the following list of solutions and programs using behavior modification therapy that might guide toward the best solution for your situation: