Clicking on any links herein may earn us a small commission to help support the website. The price to you is the same. Please read "Disclosures & Disclaimers" page.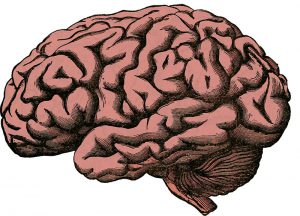 There are a few pertinent mental health issues that seem to be pretty prevalent these days. The way that the world is moving – where people seem to focus more on gaining more and more money and the constant need to keep up with the rising cost of living – it is no wonder that mental health issues are rising.
People who have not experienced emotional problems in the past find themselves beset with certain mental health issues like anxiety and depression.
stress, anxiety, depression, symptoms and signs of stress
Fast Pace Of Life Creates Mental Health Issues
This stress, anxiety and depression issues seem to be brought about by the fast pace that life seems to have taken of late and the huge number of people that you now have to contend with when looking for and trying to keep a good job.
Stress, Anxiety and Depression
The most common mental health issues that seem to be plaguing mankind these days is anxiety followed closely by or coupled with depression.
Stress is usually at the root. Identifying the stress or anxiety triggers is key.
These two mental health issues that are often the result of the inability to cope with the problems of everyday life and the ever increasing demand to find ways to juggle family, financial and emotional troubles has often led to a lot of people ending up losing their jobs or messing up their lives.


Effects Of Social Media On Mental Health
In the last few years, electronic devices have proliferated. People of all ages are in a panic to check email, Facebook, text their friends and so on every few minutes. Many mental health professional that social media is fueling emotional stress and anxiety, including anger and even physical isolation.
Address Symptoms & Signs Of Stress To Avoid Falling Apart
If these mental health issues are not taken care of as soon as symptoms and signs of stress are noticed, a person's life may very well be in danger of falling apart and the person who is going through these mental health issues may very well find himself or herself facing more problems that will then result in a vicious spiral.
Most of the time, stress is a huge factor in the development of these mental health issues that a lot of people face.
While there are other factors that do contribute to the emergence and development of these problems, like physical health, history and environmental issues, most of the time the added problem of stress makes these mental health issues all the more pronounced.
Anxiety is often characterized by a person feeling fear or dread at the slightest thing and depression is often the sadness and hopelessness a person feels when faced with a situation he or she feels is a dead end.
These can be taken care of easily after proper diagnosis is reached and the cause of such mental health issues is determined.
There are still more mental health issues plaguing mankind and some are more serious than others, like learning and eating disorders as well as mental illnesses that have translated to physical illnesses.
Causes for the rise in these mental health issues can be determined with an assessment of the person who seems to be affected and assessment is often asked for when a person begins to display symptoms pointing to such mental health problems.