Clicking on any links herein may earn us a small commission to help support the website. The price to you is the same. Please read "Disclosures & Disclaimers" page.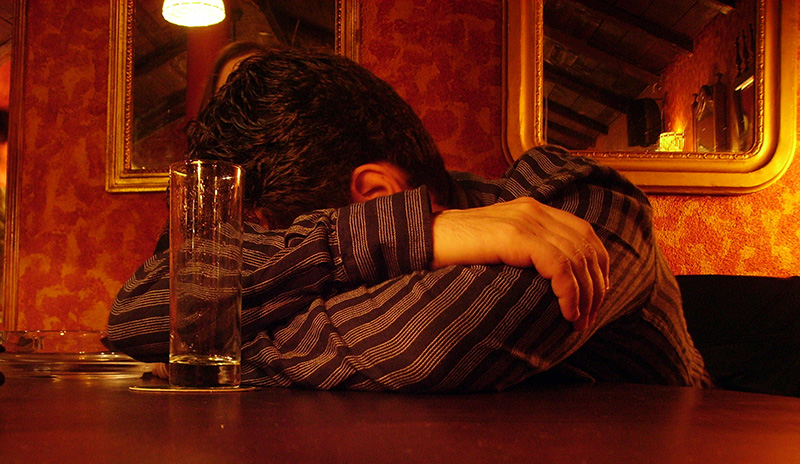 All on their own, anxiety and depression are both very serious conditions of the mind. When the two illnesses go hand-in-hand, everyday life can be very difficult for the person who is suffering.
Suffering from anxiety or depression may feel like the end of the world, but it does not have to be.
Fortunately, if the anxiety and depression are recognized and proper support and  help is obtained, they can be overcome successfully.
Signs And Symptoms Of Anxiety And Depression
Due to their nature, understanding the signs and symptoms of both anxiety and depression is vital for helping a person regain control of life. While one condition doesn't necessarily cause the other, it is common to see them manifest together.
Early diagnosis and proper treatment is advisable. The potential ramifications of unchecked anxiety and/or depression can be devastating.
Anxiety's Telltale Signs
Anxiety can present itself in a number of different ways.
The actual triggers can vary from very particular phobias to generalized anxiety about everyday living. Some of the generalized symptoms include:
• Symptoms of a heart attack such as racing heartbeats, palpitations and even chest pains and discomfort can go along with anxiety. People often think they are having an actual heart attack.Of course, the fear makes the symptoms worse.
• Sweating
• Difficulty sleeping
• Irritability
• Impending sense of fear, doom or even worry about imminent death
• Stomach aches and discomforts, or difficulty with digestion
A person might experience a full-blown panic attack when anxiety is particularly severe. These episodes are incredibly frightening to the person having the attack, as well as those around them.
Isolation
Many people who suffer from anxiety try to safeguard themselves from the things they see as triggers. These triggers can include social situations (especially crowds), heights, public speaking or even being separated from family or leaving the house. The end result is the generally some form of isolation.
Isolation tends to be where anxiety and depression can intersect. While we all need sufficient time to ourselves, and our personal needs may vary, isolation as a self-medicating tool is clearly not the answer for anxiety.
Depression's Signs
From time to time, everyone feels down or "blue" without having a real reason. Genuine depression, however, is a like a dark cloud that smothers.
Some Symptoms Of Depression And Results
The symptoms of depression, if left unchecked, can lead to suicidal thoughts and even actions. Keeping an eye out for them is imperative when other mental conditions, such as anxiety, are present. They are:
• Lack of interest in normal activities
• A feeling of sadness that persists for several weeks or longer
• Feelings of guilt, hopelessness
• Thoughts of suicide or death
• Changes in eating habits
• A desire to isolate oneself
Anxiety and depression are both very real, very serious illnesses. Fortunately, both can be treated rather effectively if their signs and symptoms are recognized and acted upon properly.
Adapt A Healthful Lifestyle
When you set the intention to adapt a healthful lifestyle, your mental health will start to improve as well. Actually following through will work wonders :=)
The first place to start with any physical or mental condition is a healthful diet filled with fresh fruits and vegetables, and perhaps supplements, to make sure there is not a nutrient deficiency.
Plenty of sunshine, fresh air, and exercise will round out a good support system for the body and mind. Sometimes these measures are all a person needs to get themselves out of a toxic way of thinking.
Living With Anxiety And Depression Can Get Better With Support
If the anxiety and depression persist, counseling and even medication therapy can help put a person back on the right path. While it's true that no one else can solve our problems for us, trying to work through a combination of anxiety and depression alone generally is not advised.
This is truly a time when we need support of our friends and family, and the guidance of a trained professional.