Clicking on any links herein may earn us a small commission to help support the website. The price to you is the same. Please read "Disclosures & Disclaimers" page.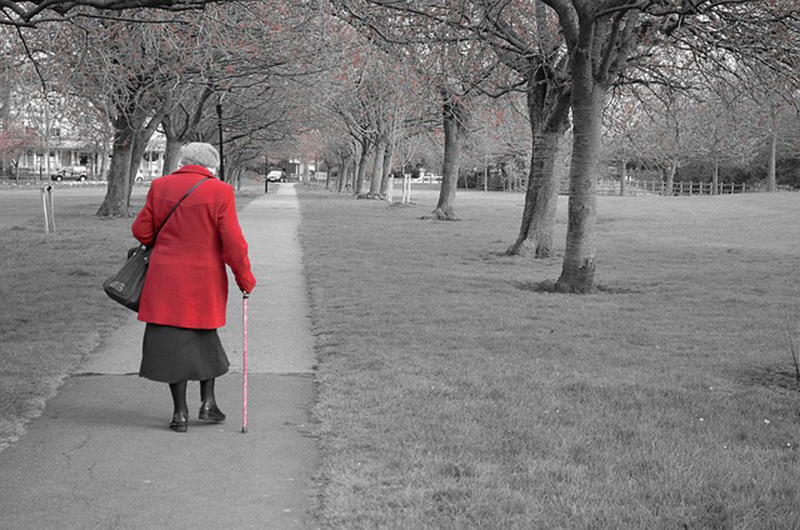 Alzheimer's is a disease that is known as neuro-degenerative. It typically appears in people over the age of 65 but can start earlier.
Deterioration Of Cognition – Major Alzheimer Symptom
The most common and noticeable symptom of Alzheimer's disease is deterioration of cognition. This means that people forget simple things, daily tasks, repeat tasks, start to forget past events, short term memory loss, and it continues.
Alzheimer's disease affects millions of people around the world. Therefore there are millions of people wishing there were alternative treatments that could help their brain function. The only way to truthfully diagnosis Alzheimer's is through a brain autopsy after death, but the symptoms are typically noticeable enough that it can be treated correctly.
Alternative Therapies For Alzheimer's
Alternative therapies for Alzheimer's are not that common currently. However, that is not to say that there won't be better research and therapies available soon.
Alzheimer's is a tough subject for most Americans; not only for those who have the disease or friends and family of those who do, but also for the standard citizen. This is because there is a constant battle of morals and discussion based on the topic of stem cell research.
Stem Cell Research And Alzheimer's
Stem cell research is closely linked to Alzheimer's and happens to be one of the biggest controversies in the country. Therefore, alternative therapies for Alzheimer's can be a touchy subject. However, more research and discoveries about stem cell therapies happen every year so there is hope.
It is important to gain as much knowledge as possible for people with Alzheimer's as well as their family. This is important because the more knowledge there is the better decisions can be made about the treatment for the disease including alternative therapies for Alzheimer's.
Ginkgo Biloba Research For Alzheimer's
The great thing about America is that there is always constant research and improvements being made within the medical field. There is current research being done regarding Ginkgo Biloba. Ginkgo Biloba is said to have positive effects on the brain. It is not only an anti-inflammatory as well as an anti-oxidant. It is being determined through studies currently whether it has any affect on people with Alzheimer's.
Essential Oils To Reduce Anxiety
A lot of Alzheimer's patients and their families or caretakers experience high levels of stress and anxiety. People with this pressure can use aromatherapy and number of essential oils to reduce anxiety and stress relating to this terrible cognitive decline. Essential oils such as lavender, ylang ylang and chamomile (Roman or German) may help people stay more calm, and the essential oil of Melissa (also known as lemon balm) may even help with cognitive issues.
Music Therapy To Reduce Anxiety
Gentle music may help those afflicted with Alzheimer's to stay calm. Familiar music can even help them stay present while stimulating memories attached to those tunes. Families can certainly appreciate music therapy to reduce anxiety and inevitable stress around caring for the beloved family member.
Alternative therapies for Alzheimer's may be not as readily available as alternative therapies for other conditions, but there is hope that there will be alternative therapies for Alzheimer's that have proven positive effects.
It is essential for people with the disease to keep this hope for alternative therapies for Alzheimer's. This hope is not only for the patient but also for their surrounding friends and family. Having a close friend or family member with Alzheimer's can be devastating for everyone.
Help for everyone involved is definitely on its way with all the research that is currently being conducted in the United States.