Clicking on any links herein may earn us a small commission to help support the website. The price to you is the same. Please read "Disclosures & Disclaimers" page.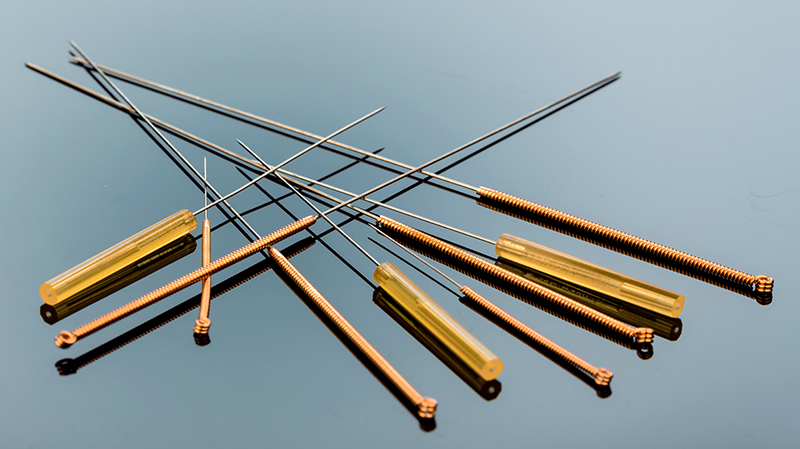 Are your current conventional treatments are not working, or causing side effects? If you believe some type of more natural therapy is the answer, first you need to know about alternative medicine for anxiety, stress, depression and panic attacks.
What Is Alternative Medicine?
Alternative medicine can be described as a set of physical, mental and/or spiritual care that is not considered to be a part of the conventional (or allopathic) medical and health system. This includes a very large variety of services and care that, although labeled as "alternative", are quite popular.
When seeking alternative medicine, it is important to be careful that the products used do not interact negatively with your present health care treatment or your body. If certain herbs, tonics or other supplements conflict with medication you are taking, you have choices.
You might want to see the pharmaceuticals to their conclusion before trying herbs, for instance.
Perhaps another natural product will work better without conflict.
Maybe you will choose to forego the pharmaceutical drugs or treatment in favor of the natural.
Alternative medicine is available for just about every ailment or problem, including stress, anxiety, depression and even panic attacks. Sometimes natural therapies can be considered experimental. You should also be aware that many mainstream medical professionals will discourage you from trying natural therapies, so it's important to find a holistic doctor who will support your goals.
Do Your Research To Avoid Risky Therapies
Regardless of what the ailment is, certainly some research should be done before starting the
treatment. This way, any risks that are involved can be carefully watched out for. If it sounds too risky, then you can decide not to follow through with it.
The other necessary thing when using alternative treatments is when a therapy is administered by someone else, make sure that they have the necessary credentials and are practicing safe treatment. You want to keep your mind and body safe as the top priority.
Carefully examine their credentials, history and try to find referrals with successful treatment from the practitioner.
What Treatments Does Alternative Medicine Involve?
Among many options, alternative medicine can involve
Diet Changes
Exercise Program
Holistic therapies such as meditation and yoga
Supplements including vitamins, minerals and herbs
Products intended to improve the body or mind, and
Treatments such as aromatherapy, acupuncture, Reiki and other energy healing
Natural Herbs
One of the most popular alternative treatments is natural herbs. Natural herbs can be taken for many different things. Some of these include depression, exhaustion, arthritis, cancer, and many others.
There is plenty of research available on the natural herbs that people take. There are some out there that are not safe and therefore should be avoided. Research will determine which ones are unsafe in general or for your condition in particular. People have different reactions to plants, so you may need to experiment to find the herb(s) that work best for you, and give them time. They usually work more slowly than pharmaceutical drugs. For instance, some people swear by St. John's Wort or a simple cup of chamomile tea to create a sense of calm and ease, whereas others need something different. In states where cannabis can be legally prescribed, many people are finding relief from anxiety and PTSD using various forms of cannabis. Yet other people have concerns. It will take time to find the plant or herb that is just right for you. Consider it an adventure!
Some are considered unsafe for specific people – for instance, pregnant women.
Exercise
Another common alternative medicine used by many people is exercise. Exercise can help with many different health concerns. This involves arthritis, rehabilitation, depression, obesity, and many others.
Exercise can be safe as long as it is monitored by a trainer or other professional. Exercise can be dangerous for people who have heart conditions and other health problems and should be monitored to ensure the safest treatment possible. Even the most frail can benefit from some type of gentle exercise, however. Even just swinging the arms can get the blood and oxygen flowing to improve mood and health.
Acupuncture
Another popular alternative treatment is acupuncture. Acupuncturists have certification and therefore can be gauged as safe as long as the person is certified.
Acupuncture is said to help with muscle pain, back problems, head aches, weight loss, and many other different health concerns. Acupuncture is an ancient tradition and is considered a natural treatment. It involves tiny needles being placed in very specific locations.
Hot And Cold Therapy
One of the most common alternative treatments is hot and cold therapy. This is used for many different ailments involving muscle pain and spasms, joint pain, and several other diseases. Hot and cold therapy is a non-invasive, safe and simple treatment you can perform at home.
When seeking therapy the key is to be as safe as possible. Trust your gut and do not involved with something that makes you uncomfortable.